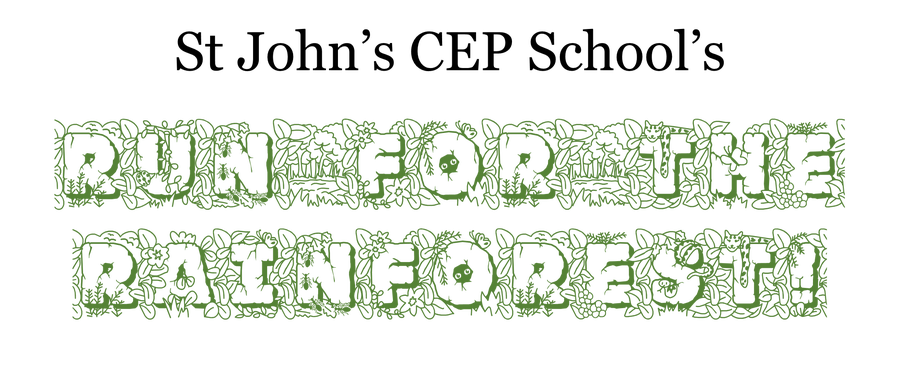 GRAND TOTAL OF: £3260.13 RAISED FOR THE WORLD LAND TRUST!
An exciting message from Cbeebie's presenter Andy Day...
We have raised a staggering £3260.13!
But we are still receiving your donations...keep them coming!
Left to Right: Mrs M Arter, Thomas 6LG, Gracie 6HG, Sunny 6LG, Hamish 6HG and Mr D. Smith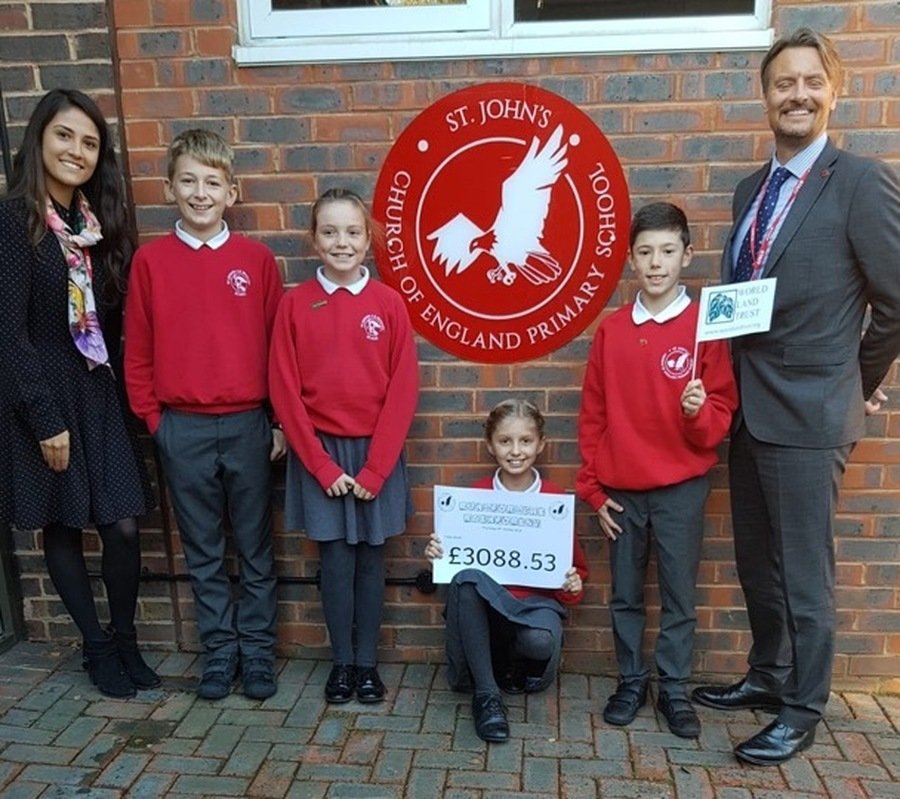 Friday 12th October 2018 - Dress Up
A handwritten letter of support from Sir David Attenborough...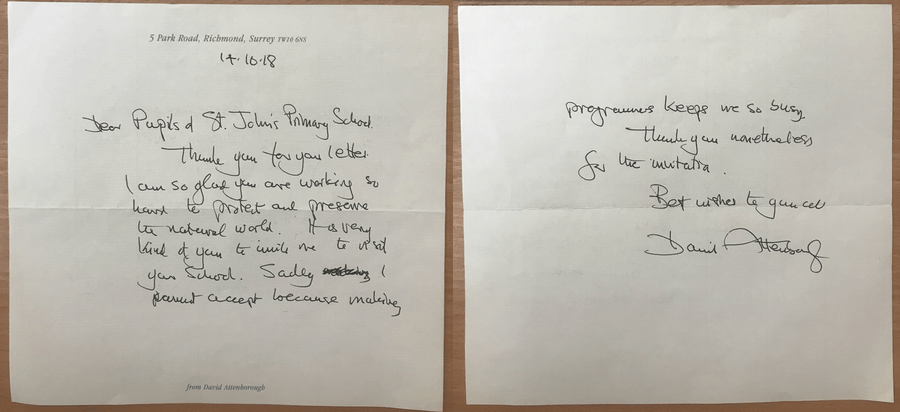 Mrs Arter & our Eco-Councillors wrote to Sir David Attenborough and were delighted with his reply! You can download a copy of our letter here:
Thursday 18th October 2018 - Sponsored Run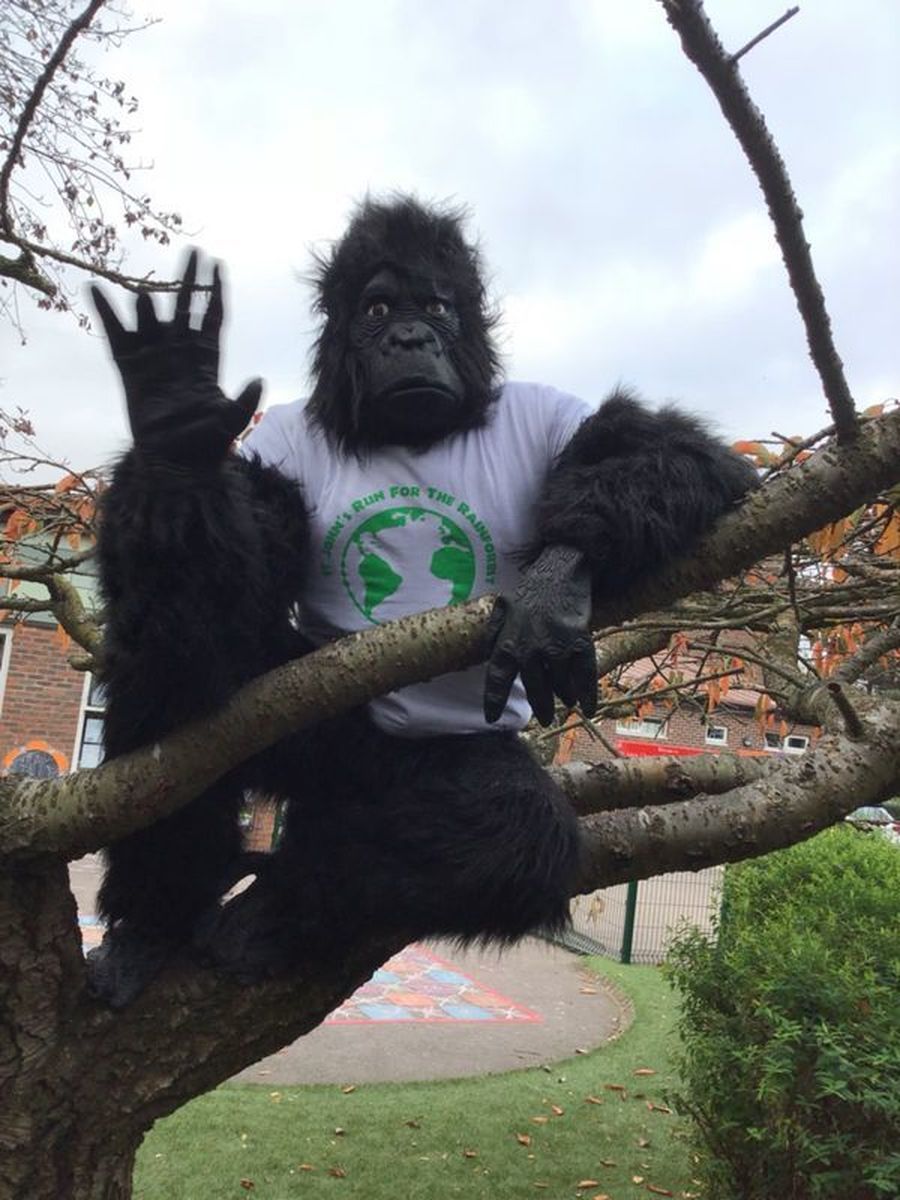 Headteacher Mr D. Smith looking a little different on Run Day!
Rainforest Topic Week 1 Newsletter
Rainforest Topic Week 2 Newsletter
Year R have had a great time learning about the rainforest and the animals that live there. They even had a visit from a friendly tree frog, who told them about his home and how they could help to make sure it was sustained for future generations and help to look after God's wonderful world.
Year 1 have thoroughly enjoyed learning about rainforests. We have learnt about the animals living in rainforests around the world, what we can do to help protect them and how we can play a part in preserving every part of God's beautiful planet. During our rainforest topic weeks, the children have made 2D shape rainforest pictures, imagined and written about what they would see, hear, touch and smell in the rainforest and created 'Save Our Friends' posters and leaflets in response to Green Peace's 'There's an Orangutan in my bedroom' promotional video. The children have also written their own 'Amazon Rainforest Adventure Stories' which are a delight to read!
The World Land Trust come to St John's!
Hannah from the World Land Trust came to St John's to collect our big cheque! She watched the video all about what we did and congratulated the children of St John's for all of their hard work. Our Year 6 Eco-Councillors were proud to hand over the cheque.